Investor Days Thuringia: June 14–15, 2016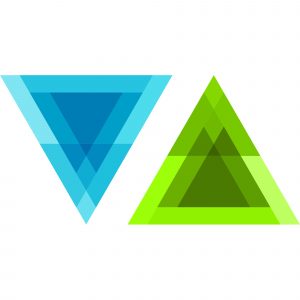 Reg­is­ter now for Investor Days Thuringia – our region's spring­board for inno­v­a­tive start-ups and growth companies.
From June 14–15, 2016, founders and investors will come together for the first Investor Days Thuringia under the theme "Enter the Next Level," orga­nized by the Thuringia Tech­nol­ogy, Inno­va­tion and Research Foun­da­tion (STIFT) and beteili­gungs­man­age­ment thürin­gen gmbh (bm|t). Investor Days Thuringia is an expan­sion of the highly suc­cess­ful, 12-years-run­ning "Thuringia Ele­va­tor Pitch" event.
High­lights of the Event:
Investor Days Thuringia will address start-ups and com­pa­nies at

all

stages of development.
The highly suc­cess­ful "Thuringia Ele­va­tor Pitch" will be extended by a sec­ond day.
The sec­ond day-event, "Meet the Ris­ing Stars," will focus exclu­sively on growth-phase, inno­v­a­tive tech­nol­ogy companies.
Thuringian com­pa­nies will be intro­duced to a large group of investors from all over Europe – not only early-stage investors, but also to all other groups of investors, e.g. pri­vate equity, fam­ily offices, and cor­po­rate ventures.
The pres­ence of numer­ous Thuringian busi­ness rep­re­sen­ta­tives will pro­mote a stronger net­work and enable coöper­a­tion with more mature, estab­lished companies.
Are you an entre­pre­neur look­ing for fund­ing for a busi­ness idea or for later stages of devel­op­ment? If so, you will have the oppor­tu­nity to give an ele­va­tor pitch about your prod­uct and/or busi­ness idea to investors dur­ing the "Thuringia Ele­va­tor Pitch" event. The ele­va­tor pitch is the entrepreneur's ideal tool to win over investors and advi­sors in a very short time­frame. In addi­tion, atten­dees of Investor Days Thuringia can expect high-pro­file lead­ers, an exhi­bi­tion of estab­lished Thuringian, and a keynote speaker from the TOP 100 Speak­ers Net­work (www.speakers-excellence.de).
Another high­light is the venue. The­ater Erfurt pro­vides the per­fect stage for the Ele­va­tor Pitches; later on, con­ver­sa­tion, busi­ness net­work­ing and hors d'oeu­vres will carry on in the dis­tinc­tive Net­work­ing Lounge.
Investor Days Thuringia overview and fur­ther details: http://www.thex.de/innovativ/investor-days/
Par­tic­i­pa­tion in Investor Days Thuringia requires online reg­is­tra­tion. Dead­lines are May 9th for entre­pre­neurs who would like to give an Ele­va­tor Pitch and June 7th for investors and guests. Reg­is­ter at: http://www.thex.de/innovativ/investor-days/bewerbung/