Udo Werner named new CEO of bm|t
Udo Werner (46) has been named the new CEO at beteili­gungs­man­age­ment thürin­gen gmbh (bm|t). Mr. Werner, who holds a law degree, comes to bm|t from Ana­lytik Jena, where he was the CEO of the CyBio AG sub­sidiary. Prior to his work in Jena, Mr. Werner was a mem­ber of the senior man­age­ment team at Tech­noTrend and a con­sul­tant at McK­in­sey & Co.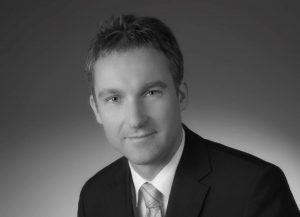 "Financ­ing, espe­cially for small and mid­dle sized com­pa­nies, remains a chal­leng­ing endeavor in Thuringia. In Udo Werner we have found the right man to meet this chal­lenge. Secur­ing the estab­lished com­mer­cial infra­struc­ture and assist­ing in suc­ces­sion plan­ning are objec­tives we can reach together," com­mented Matthias Wier­lacher, CEO of the Thüringer Auf­baubank and Chair­man of the Board of bm|t. Udo Werner com­mented on his new posi­tion: "I am excited to engage in this impor­tant eco­nomic engine and inno­va­tion cen­ter for Thuringia."
About bm|t
bm|t beteili­gungs­man­age­ment thürin­gen gmbh man­ages funds that invest insti­tu­tional and pub­lic cap­i­tal in young and estab­lished com­pa­nies with growth poten­tial in Thuringia. bm|t is a wholly-owned sub­sidiary of the Thüringer Aufbaubank.
Press Contacts
bm|t beteili­gungs­man­age­ment thürin­gen gmbh
Gork­istraße 9
99084 Erfurt
+49 (0) 361 7447 601
+49 (0) 361 7447 635
www.bm‑t.de/
Thüringer Auf­baubank
Press Relations
Olaf Rühmeier
Gork­istraße 9
99084 Erfurt
+49 (0) 361 7447 268
+49 (0) 361 7447 410
www.Aufbaubank.de